ABOUT US & WHAT WE BELIEVE
"But upon mount Zion shall be deliverance, and there shall be holiness; and the house of Jacob shall possess their possessions."
We are excited to announce the re-opening of our in-person service effective Sunday, March 14.
For now, we will have one service, 9:00-10:30 am.
To comply with the state restriction of 50% capacity, you must register on the App to attend.
To register:
Access the App
1. Click on Book a Seat
2. Click on the tab "book a seat."
3. Click on the link under Event URL
4. Fill out the form; if you are coming with your family, specify the number and submit it.
Please note that the portal will open till we have the required number, so please register as soon as possible.
Also note, all attendees must observe all Covid-19 protocol, including social distancing and wearing masks at all times. Thanks.
Links to download the App.
On App Store: https://apps.apple.com/us/app/mountain-of-fire-and-miracles/id1515457255
or from Play Store https://play.google.com/store/apps/details?id=com.apolloapps.builder.android5e1c9cda47194.
Weekly & Monthly Services
Sundays at 7:30am and 10am
Wednesdays from 11am – 1pm
1st Saturday of each month from 12am – 7am 
"Speak Woe to Your Mountain Crusade @ MFM Bowie"
OUR
 SPIRITUAL FATHER
AND
PASTORS
FOUNDER & GENERAL OVERSEER
MFM INT'L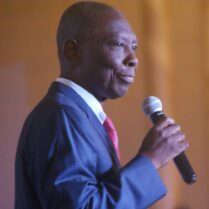 ASST. GENERAL OVERSEER
MFM NORTH AMERICA & CARIBBEAN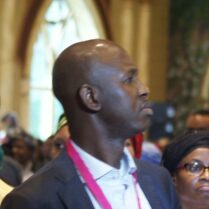 SENIOR REGIONAL OVERSEER
EAST COAST ZONE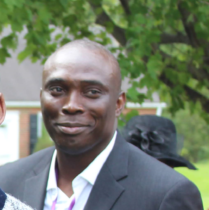 REGIONAL OVERSEER
BRANCH PASTOR,
MFM BOWIE